EJNS - A Brief History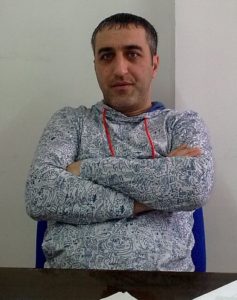 EDITOR-IN-CHIEF
Dr. Armen H. Poghosyan

International Scientific-Educational
Center of NAS RA

Email: sicnas(at)sci.am
The Electronic Journal of Natural Science (EJNS) of National Academy of Sciences of Armenia had launched in 2003. It is addition to a variable library of scientific journals published by Division of Natural Sciences NAS RA. The publication of the Journal has been approved by the Ministry of Justice of Armenia and all published articles are indexed and may be cited. The Journal provides an ideal platform for all researchers to air their views and to share the findings of their research with the world research community. Three kinds of paper are accepted for publications: regular article; review and short communication. The Journal is published two times per year and covers the following areas:
Biology and Biotechnology
Chemistry and New Materials
Earth Sciences
Health Research and Risk Factors, including Environmental
Note that all Journal materials are hosted by EBSCO and therefore, the authors can search and read their papers via EBSCOhost service.
The information about Editorial Board and Council, as well as about Foreign Members can be found here.


ISSN number: 1728-791X
OCLC Number: 319169311